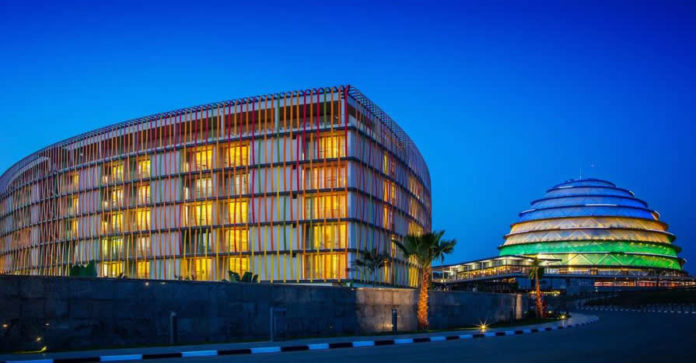 In June 2021, Kigali will host the Common Wealth Heads of Governments Meeting a high-level forum that is expected to bring many delegates, including high end tourists for MICE that is now a big segment of tourism sector.
The Demand for hotel rooms in Kigali has been driven by spectacular rise of Rwanda's tourism industry in the recent past. Now with more than one million tourist arrivals each year, Rwanda's tourism sector is presently the leading foreign exchange earner, raking in more than $300 million per year.
The booming MICE sector is a resounding vote of confidence in the reforms the country has been undertaking over the years in its bid to revitalize an economy that almost everybody believed would be in limbo for decades following the atrocious 1994 genocide against the Tutsi. It's currently evident that Rwanda's reforms on Ease of Doing Business are bearing fruit for both local and foreign investors.
The Radisson Blu Hotel & Convention Center in Kigali is just 5 kilometers from the bustling city center and Kigali International Airport (KGL). Our contemporary hotel is situated in an office park with Kigali Convention Center, which has room for up to 5,000 delegates. It's just 2 km from several government embassies, the British High Commission, the Parliament and the Supreme Court. A stylish conference hotel in Kigali near the airport and city center.
Our Kigali hotel's 291 rooms and suites offer private balconies and free high-speed Wi-Fi. 2 on-site restaurants, including one with all-day dining, serve up continental and Rwandan favorites as well as the Super Breakfast Buffet. For a light bite or a relaxing nightcap, visit the Lounge Bar. The hotel also offers 650 parking bays. After a day exploring Kigali you can maintain your workout regimen in our fitness center and relax in the outdoor swimming pool.
Golden Tulip Hotels, Suites & Resorts, which operates a global structure and having a strong expertise in Dynamic Sales, Marketing Distribution Systems, Finance and Human Resources, has signed a management agreement with the local hotel operator Club House La Palisse to manage their new hotel.
The opening of the hotel is timely as Rwanda is focusing on developing MICE tourism which requires high quality facilities and services. "The Government is currently making huge investments in MICE Infrastructures such as the convention center and the expansion of the airport in addition to private sector investment in hotels and other tourism services to meet the apparent demand.
All Tulip hotels, residences and resorts combine pleasure with hospitality in a refined atmosphere where our visitors' well-being is the only thing that matters. During your stay, you can take advantage of the many services and comfortable rooms offered by our hotels: restaurants, modern equipment for your meetings and events, fashionable bars, fitness rooms and even spas.
Marriott Hotel Kigali offers standard rooms, as well as eight two-bedroom units specifically for the long-stay market. The hotel also features a 60-seater restaurant, a bar, gym and swimming pool, plus two executive boardrooms for meetings and conferences on site.
Rwanda has shown tremendous economic growth in the past few years and the Government has a strong focus on the development of the tourism sector, recognizing it as one of the foremost economic drivers and the largest foreign exchange earner.
Marriott Hotel Kigali will offer standard rooms, as well as eight two-bedroom units specifically for the long-stay market. The above and many more like Sheraton, Serena, Park Inn, and Zinc are ready to host the mice tourism in Rwanda 2021.
The Singita Kwitonda Lodge in Musanze has been ranked among the best new luxury hotel brands of 2019 in the world. The new hotel is located near the Volcanoes National Park a destination that has been attracting luxury brands in recent years.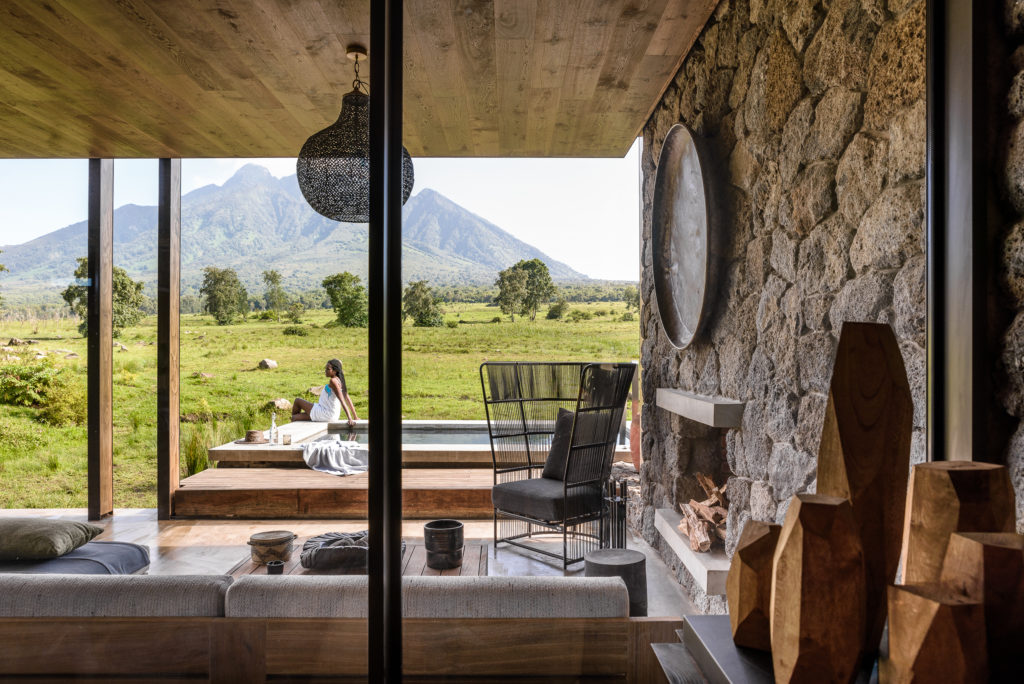 Each of the lodge's eight luxurious suites features a private heated plunge pool, in- and outdoor fireplaces and large timber-framed windows that welcome the breathtaking scenery and volcano views inside. Elements like woven ceilings and hand-fired terracotta brickwork crafted by local artisans highlight the authentic East African appeal of this remarkable lodge.
The lodging price excludes telephone calls, tourism development levy, any purchase from the boutique, spa treatments, and permits for gorilla trekking, permits for golden monkeys, day trips and transfers from the lodge, French champagne among others.